Solar Hot Water with Perth Solar Force and Perth Plumbing Force: iStore Heat Pumps advanced technology produces 4kW of energy from every ONE kW of power intake! That's a remarkable 400% transformation of green energy you can use to power your homes hot water needs, while lowering your greenhouse carbon emissions.
This makes the iStore one of the most efficient hot water storage solutions on the market! 
Teamed with your Solar system, the iStore would only cost around $42 a year to run, and quieter than an air conditioner! 
The iStore delivers 4 intelligent operating modes to adapt to all situations including holiday mode for when you are away. The iStore could save you up to $950 per year on power bills! These 270L units are installed on the outside your home,  so no bulky hot water cylinders to try and hide. The IStore takes the outside air and use  to heat the water; then disregard the unwanted air back out.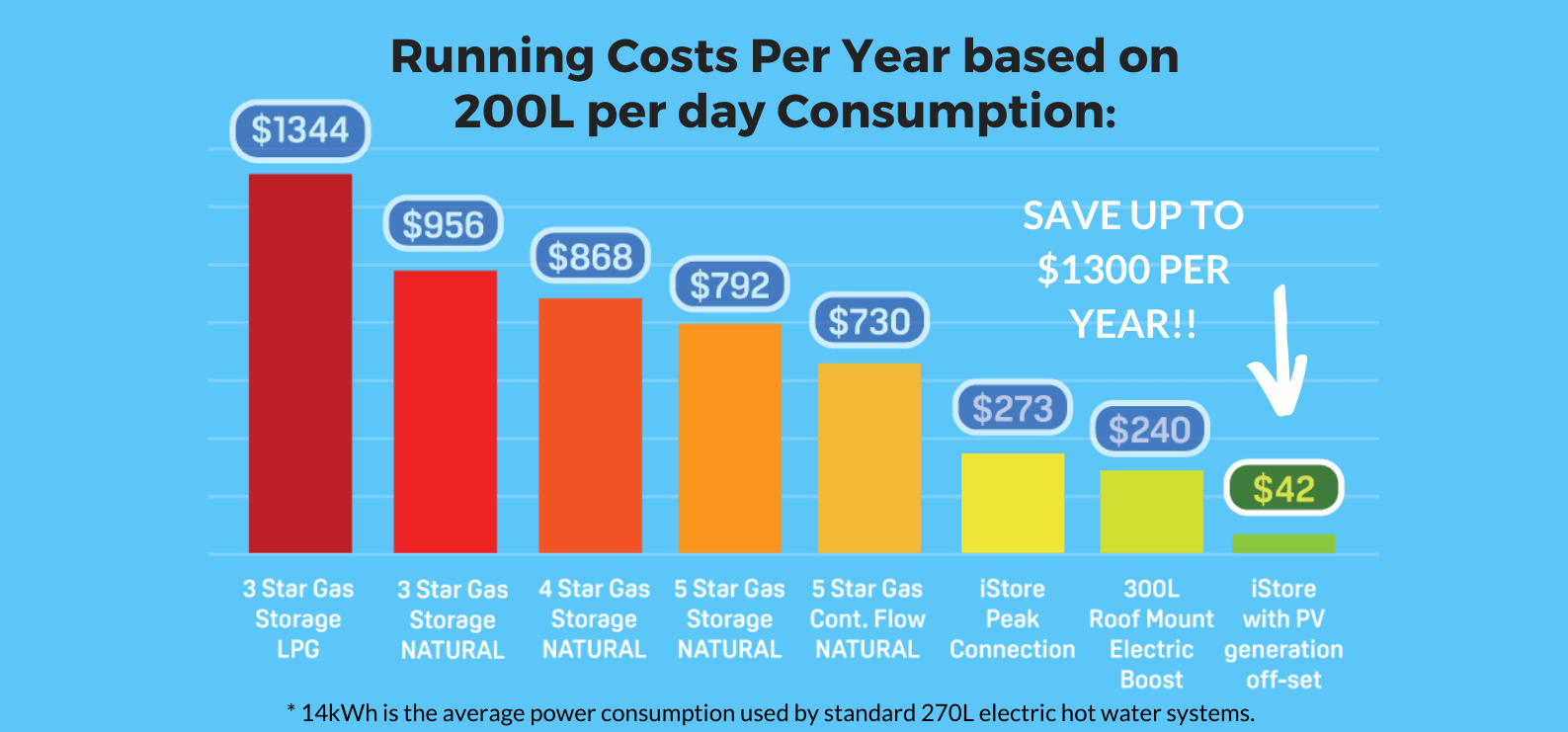 Contact us today for an obligation free quote to discuss further. One of our friendly staff will help you.