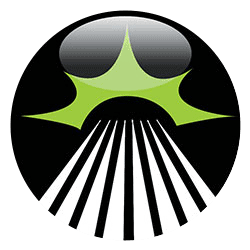 Material & Workmanship Warranty

Australia Consumer Law Statement:
Our goods come with guarantees that cannot be excluded under the Australian Consumer Law. You are entitled to a replacement or refund for a major failure and for compensation for any other reasonably foreseeable loss or damage. You are also entitled to have the goods repaired and replaced if the goods fail to be of acceptable quality and the failure does not amount to a major failure.
Warranty: 
We, Blasko Enterprises (trading as Perth Solar Force), grant to you, the building owner, a 10 year workmanship warranty from the date of practical completion on all works and materials supplied by us in accordance with this warranty, subject to the terms, limitations and conditions set forth herein. If, after inspection by us, faults are found in any of the works or materials supplied by us within the warranty period we will at our choice either repair the fault, supply the services/materials again or pay for all parts, labour and service call out fees required for the works and materials to be repaired to normal working order subject to the following terms and conditions. The benefits given to you by this warranty are in addition to any other rights and remedies you may have under any law in relation to the goods or services to which this warranty relates.
Terms, Limitations, Conditions:
Installation of the Solar System must have been performed by Perth Solar Force, or an installer authorised by Perth Solar Force.
The maximum amount payable by us under this warranty is limited to the price paid by you for the works inclusive of GST.
This warranty does not extend to products used in the works that are not manufactured by us. Such products are covered only by the manufacturer's warranty and any guarantee expressed or implied by mandatory provisions of law.
This warranty as far as may be permitted by law excludes liability for any consequential loss or claims for damage to persons or property resulting either directly or indirectly from any failure or fault of the works.
This warranty shall not apply unless the works have been paid for in full.
What is not covered by this warranty:
This warranty does not cover the following:

Normal maintenance costs
Product recalls
Damage caused by:

Negligent, accidental or deliberate misuse
Unauthorised repairs or modifications
Additions, alterations or repairs to the roof or the surrounding area of the solar system.
Electrical interferences, power surges, voltage fluctuations or lightning
Vermin, pests or insects
Rust or corrosion
Abnormal or excessive usage
Natural disasters (such as lightning, earthquakes, hail, fire or tornado).
Making a claim:
You must notify us in writing/email of any claim under this warranty within 10 years from the date of practical completion of the works. Your notification must be forwarded to us at the address at the top of this warranty, within thirty (30) days of the discovery of the fault. You must bear expenses incurred by you in making a claim under this warranty. No claims under this warranty will be accepted after 10 years from the date of practical completion of the works.
Manufacturer's Warranty Details:
Each different company has a unique manufacturer's warranty, so you should refer to your individual specification documents for this. Unless stated otherwise in the Manufacturer's Limited Warranty documentation supplied with your solar system, or supported by an extended warranty, the following product and material warranties apply:
Solar Panels: -25 year power warranty: the solar panels will produce a minimum of 80% of their rated power. -10 year power warranty: the solar panels will produce a minimum of 90% of their rated power.
Inverter: -5-25 year warranty (refer to your documentation).
Mounting/Racking: -10 year warranty
Transferability:
This warranty is transferable by the original purchaser of the solar system to any subsequent purchaser of the premises at which the solar system is installed.